Ottawa Copywriting Services
I'm a content marketer who helps businesses generate revenue from written content. Speak to your audience and appeal to their pain points through strategic website copy and informative blog posts.
My niche is typically B2B. I am knowledgeable in thought leadership, digital marketing, automotive, and retail environments.
I write engaging digital stories empowered by interviews with business leaders and rooted in strategic SEO which drives organic traffic.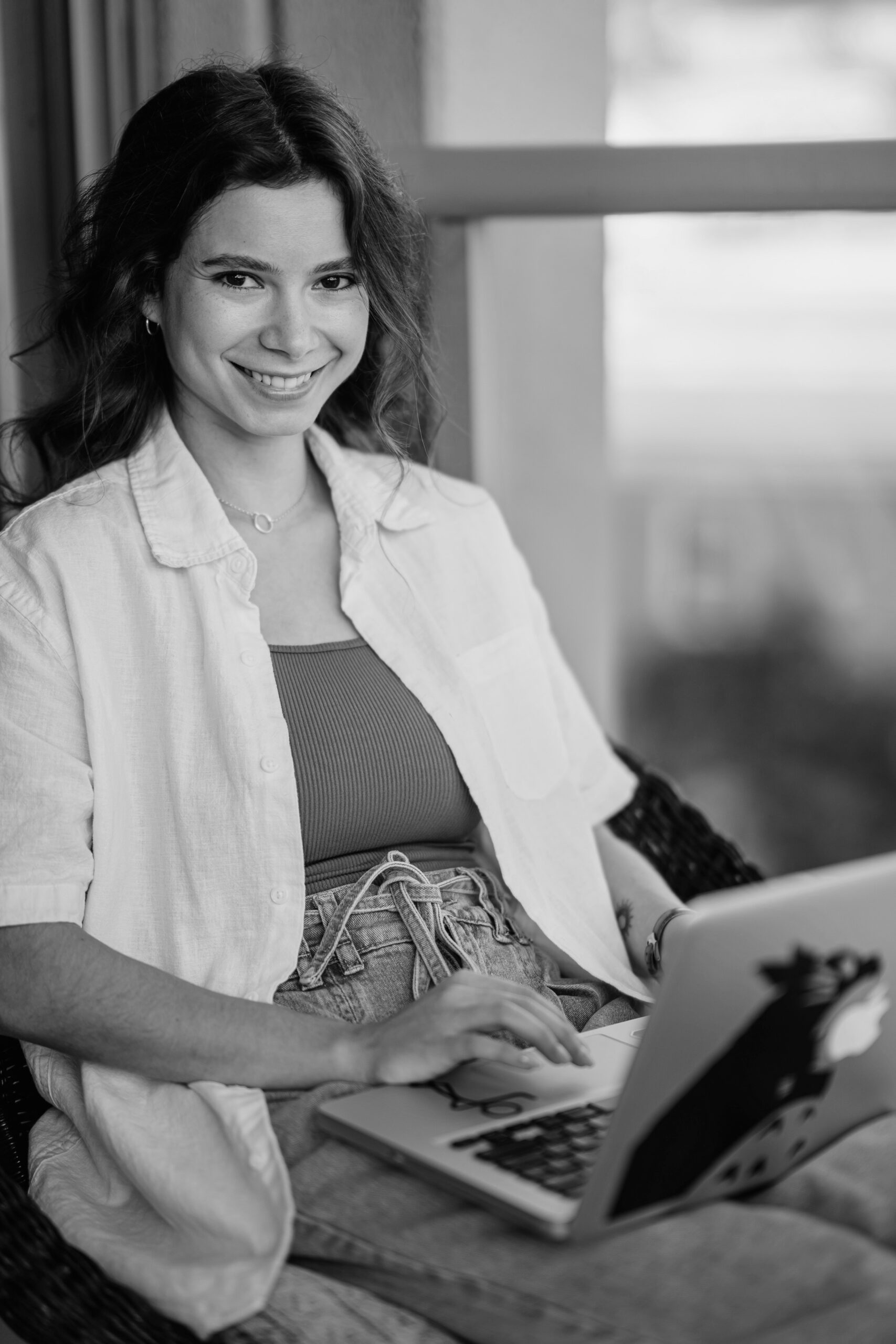 Freelance Content Writing
My core service. Unique content crafted for your business. Drives organic web traffic and helps generate leads and brand awareness. Rooted in SEO keyword research and competitor analysis. I've written 277+ of both blogs and websites so this is second nature by now. 
Website copywriting (all pages)

Blog content (from 400 to 2000+ words)

Website audit for UI and UX
Social Media Strategy Consulting
Over on social, we find your target personas, learn how to tailor your content to each social media, and come up with a feasible plan of how you can maintain a consistent online presence. Of course, I have partners who specialize in this so all you need to say is "let's get started!" and we'll handle it all for you, saving you hours of time coming up with and scheduling content.
Individual Coaching Consultation for New Freelancers
If you've seen me speak at Telfer events or in the arts and culture community in Ottawa and you like what you see… You can do it too! I offer individual mentorship and coaching consultations to folks who want a side hustle, new graduates, and current students interested in freelancing. I share my story in detail so you can learn from my mistakes and get on your own journey of being profitable from day one in a 100% self-employed environment (without paid ads 😉 ).
Founder Story Consulting
We business owners wear many hats. I offer founder story consulting so we can dig deep, find your competitive advantage, and zero in on your mission, vision, values, and purpose. Armed with this vital foundation, you will find it easier to sell your business online and talk to the media. 
Content Strategy Consultation
If you're feeling stuck or overwhelmed with marketing opportunities, it's best to start with a one-on-one conversation. In this educational and dare I say, exciting, hour we'll discuss your goals and I will suggest how to approach your content strategy in a way that's fun and sustainable for your business. This applies to both website content strategy and social media strategy.
My Approach to Content Marketing
I don't just sit down and write and pretend to know your business better than you do. Instead, every single project begins with a series of interviews. With the business's founders, executive team, and core staff. 
Only through this deeply personal exploration, do I start to understand your story. Through listening to people speak I capture common threads and weave them into clever content that everyone on your team can stand behind. Because they helped. Because they can see themselves in it. Together, we move farther and faster, as a team.
Event Coverage & Media Relations
In my role at Apt613, an award-winning non-profit, I've learned the ins and outs of a media organization. I've covered 25+ events in person and written about them. I've gotten my clients featured in Ottawa Citizen and my own events have been covered by the Ottawa Business Journal.
PR & Media Advisory
I'll teach you how to pitch to media outlets, and how to get your story out there. I work at an arts and culture non-profit media organization where we receive hundreds of pitches every week so I've been on the other side and know exactly how an editor's brain works. 
"We worked with Sonya to help develop our social media and content creation strategy across several channels. Sonya was reliable and consistently delivered results. I would recommend working with Sonya if you are looking for someone to effectively and efficiently manage your content and social media channels."
Carly Holm
Founder & CEO, Humani HR
"Sonya's been super helpful & very keen while assisting me with an upcoming pre-launch company (stealth mode). Working remotely & on her own schedule with weekly catch-ups, it's been great to have her help with researching the market, competitors and feasibility of the venture. She's conscientious and a pleasure to work with. Recommend."
Craig Fitzpatrick
Entrepreneur and Tech Executive
"I had the pleasure of working with Sonya during a very busy time. She always goes the extra mile, learns new skills when needed, and thinks several steps ahead. All that with a smile and a positive attitude, no matter how pressing the deadlines. Great work, Sonya!"
Maria Sturova
Marketing Professional
"We worked with Sonya to help develop our social media and content creation strategy across several channels. Sonya was reliable and consistently delivered results. I would recommend working with Sonya if you are looking for someone to effectively and efficiently manage your content and social media channels."
Carly Holm
Founder & CEO, Humani HR
"What I appreciate about working with Sonya is that she always takes the time to thoroughly understand the project first—almost as if she feels it—before writing even a single line. This depth of understanding translates directly into the copy, and her expertise is evident in the text. Having worked with various content writers and copywriters for at least the past 15 years, I can immediately distinguish between good writing and bad writing. Sonya's writing is simply superb, and I look forward to collaborating with her on more projects."
Vitaliy Deputat
Founder, Ad House Digital Advertising
"Sonya has been invaluable for our team. The social posts she creates for us are simple but effective and have increased our reach, our followers, and our engagement. She works quickly and efficiently and has saved my team hours of work. Sonya is great to work with, has great ideas that she's always willing to share, and follows up on everything. I love working with her and will be recommending Sonya every chance I get."
Jilian Morgan
Digital Marketing Manager, Relogix