Sonya
Gankina
Hi there,
I'm a copywriter who helps businesses generate revenue from written content.
I write engaging digital content rooted in storytelling and SEO, perfect for both humans and search engines.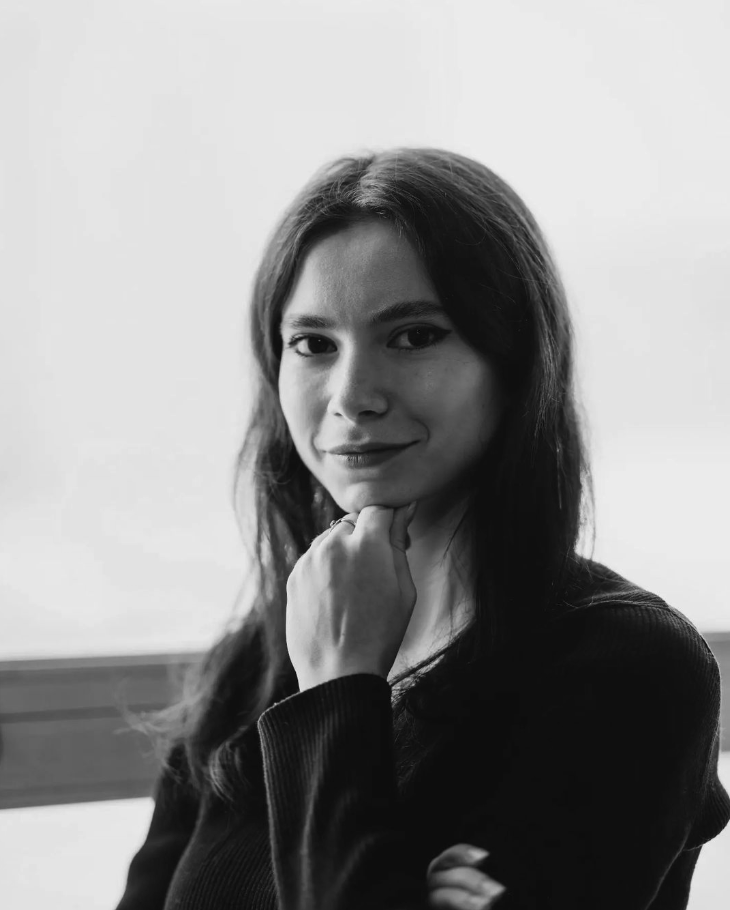 Content, content, content. We consume it all day long. Yet, for most businesses content is a bottleneck — who's going to write the new website copy? Who can make that blog happen? Why does this copy sound so flat? 🤔 Other priorities take place and content is put on the back burner. 
BUT, as we both know… You need content. Strategic SEO-informed copy and content that aligns with your brand will drive organic traffic to your website, resulting in thousands of dollars of additional revenue thanks to new leads. 📈 (you can ask my clients)

✍️ As a freelance content writer, I come into your organization with a fresh perspective and unburden your team from the responsibility of coming up with witty words. 
My process is rooted in deeply understanding you as a founder and unearthing the story of the organization. I conduct interviews to get to the bottom of it, in addition to extensive competitor research and SEO keyword research.
Website Copywriting
Copy is to sell, content is to educate and build trust. I write powerful website copy for your home and service pages that outperform competitors and communicate your value clearly to both the potential new customer and Google.
Blog Writing
I write both short- and long-form blog content that brings users to your website, improves your brand awareness, and builds trust over time. Together, we position you as a thought leader in your industry, like the deserving expert you are.
Content Strategy Sessions
Not sure what you need for content or social media? I got you. In a one-on-one consultation, I explain the content funnel to you so you know what's happening. I go through setting up your custom social media strategy, why it matters, and how you can get your team on board.
Freelance Consulting Sessions
Want to get into freelance writing and open up shop? I'll tell you my best tricks and tips for getting organized early, figuring out how the heck CRA works, and how to find your niche. 
P.S. Ask me about managing your PR & media + founder story consulting.
"We worked with Sonya to help develop our social media and content creation strategy across several channels. Sonya was reliable and consistently delivered results. I would recommend working with Sonya if you are looking for someone to effectively and efficiently manage your content and social media channels."
Carly Holm
Founder & CEO, Humani HR
"Sonya's been super helpful & very keen while assisting me with an upcoming pre-launch company (stealth mode). Working remotely & on her own schedule with weekly catch-ups, it's been great to have her help with researching the market, competitors and feasibility of the venture. She's conscientious and a pleasure to work with. Recommend."
Craig Fitzpatrick
Entrepreneur and Tech Executive
"I had the pleasure of working with Sonya during a very busy time. She always goes the extra mile, learns new skills when needed, and thinks several steps ahead. All that with a smile and a positive attitude, no matter how pressing the deadlines. Great work, Sonya!"
Maria Sturova
Marketing Professional
"We worked with Sonya to help develop our social media and content creation strategy across several channels. Sonya was reliable and consistently delivered results. I would recommend working with Sonya if you are looking for someone to effectively and efficiently manage your content and social media channels."
Carly Holm
Founder & CEO, Humani HR
"What I appreciate about working with Sonya is that she always takes the time to thoroughly understand the project first—almost as if she feels it—before writing even a single line. This depth of understanding translates directly into the copy, and her expertise is evident in the text. Having worked with various content writers and copywriters for at least the past 15 years, I can immediately distinguish between good writing and bad writing. Sonya's writing is simply superb, and I look forward to collaborating with her on more projects."
Vitaliy Deputat
Founder, Ad House Digital Advertising
"Sonya has been invaluable for our team. The social posts she creates for us are simple but effective and have increased our reach, our followers, and our engagement. She works quickly and efficiently and has saved my team hours of work. Sonya is great to work with, has great ideas that she's always willing to share, and follows up on everything. I love working with her and will be recommending Sonya every chance I get."
Jilian Morgan
Digital Marketing Manager, Relogix